Who Are We?
---
We provide Project and Business Solutions (PBS) that improve productivity and reduce costs for our clients.
Our Mission: To provide effective and efficient solutions to projects and business processes that create value for clients.
Our Vision: To become the company of first choice in project development and business process management.
Our Leadership: Obi Okoye is the CEO and brings his wealth of experience and insight to lead PBS.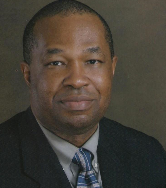 – First degree is in Engineering with a Masters in Business Administration.
– Worked on various international projects as a staff of the World Bank Group,
– Development projects in real estate, software applications,  e-learning etc.
– Developed enterprise platforms for various business processes including
    accounting, human resources, marketing, operations etc.
– Facilitates seminars, trainings and workshops on diverse areas of management
– On the corporate faculty of Harrisburg University Of Technology.
Our Certifications:  
 – Registered SLBE with the Washington Suburban Sanitary Commission.
–  MDOT  Certified:  MBE, DBE and SBE